In production
This film offers a look into the movement classrooms of the Freedom Schools and Citizenship Schools of the 1950s and 60s. Guided by dreams of a better nation, teachers, students and movement activists understood that education was key to building personal and political power. In the face of violence and institutionalized segregation, the grassroots movement schools became a space to envision and build something different. Through the intimate stories of Freedom School teachers and students, we see the fundamental connection between education and racial and economic justice. And a powerful example of what hope and change look like in action.
—FREEDOM SCHOOLS TEAM—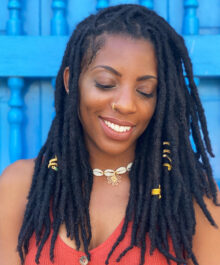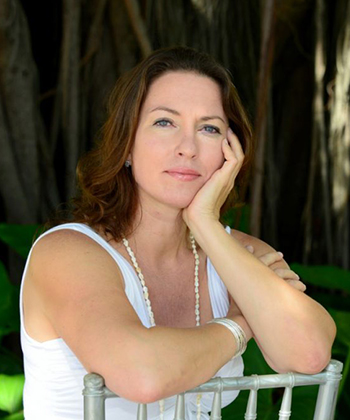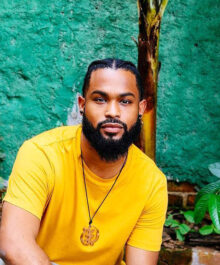 Cinematographer / Editor
Amberly Alene Ellis-Rodríguez
Amberly Alene Ellis-Rodríguez is a documentary filmmaker, photographer, writer, educator and activist born in Baltimore, living in Havana, Cuba. Her work examines her ancestry and family migration within the Caribbean, West Africa and The Americas, issues of  Blackness, identity, ancestral healing practices, womxn's rights, health, land rights, environmental policy, and social justice within Latin America and the Caribbean. She is a graduate of University of Maryland's School of Communications and holds an MFA in Film from American University. She was the recipient of a 2014 Tinker Grant to research cinema and social policy in Cuba at ICAIC, the Cuban Institute of Cinematographic Art and Industry. In 2014 she directed Bullets Without Names, a documentary centered on gun violence, recovery and post traumatic stress disorder among black masculine identifying survivors gunshot trauma. The film was nominated for Best Documentary at the American Vision's Awards. In 2016 she was awarded a Ruby Artist Grant from the Baltimore Cultural Alliance. Her 2017 her poem "Black" dedicated to Afro Colombian activist (now Colombian Vice President) Francia Elena Márquez Mina has screened internationally and was featured at the National Gallery of Art in Washington DC. Her documentary, Hermanas en Ruedas (Sisters on Wheels) premiered in Havana, Cuba on January of 2017. Hermanas in Ruedas follows the stories of young women in the underground skateboard culture in Havana. The film won 'Most Inspirational' at the 2017 Fist Up TV Festival in Oakland, CA. Her photo series 'Havana in Squares' premiered on exhibition at the Motorhouse Gallery in Baltimore in fall of 2018. In summer of 2018, she curated her first installation, "Eyes, Voice, Memory", a youth digital storytelling project that premiered at the Light Box in Miami, FL. In 2018 she became a co-founder of ReglaSOUL, a community initiative to provide sustainable food resources, plant medicine and healing practice resources to improve the health and well-being of the Afro descendant population in the borough of Regla in Havana, Cuba. In 2019 she worked in collaboration with several award winning Afro Cuban Havana based artists to direct a series of music videos, two of which include "Derrechos de Admisión" and "El Corazón de Ñame" to raise awareness around issues of race, social inequity and gender violence. The films exhibited in 2022 at the Patricia and Phillip Frost Art Museum at Florida International University. In 2021, her documentary photography work in the community of Regla was selected for exhibition at The Clemente Soto Vélez Cultural & Educational Center in New York. In 2022 was selected by the Caribbean Cultural Center African Diaspora  Institute (CCADI) Digital Evolution Artist Retention Fellow. She is currently writing and editing a film about the Freedom Schools the Civil Rights Movements, produced by the Literacy Project and Maestra Productions.
Producer
Talaya Grimes
Talaya Grimes has worked on productions for Discovery Channel, National Geographic, PBS, and Smithsonian Networks in a variety of production roles from Production Coordinator, Associate Producer, and Operations Manager. She has also worked with independent filmmakers and playwrights. She was a Producer for the documentary "Congressman Robert Smalls: A Patriot's Journey from Slavery to Capitol Hill" for Doubleback Productions. She produced the short film "N.O.S." on mental illness, available on Amazon, and the play "The Stuck" that was featured in the 2019 DC Capital Fringe Festival, both for Third Person Omniscient Productions.
She is a consulting Senior Producer for documentaries on literacy movements for The Literacy Project including a documentary on the Freedom Schools of 1960 Civil Rights Movement entitled "Teach."
Producer
Catherine Murphy
As an independent producer, Murphy's work has largely focused on social documentaries. She has field produced films like Saul Landau's, Will the Real Terrorist Please Stand Up?, Eugene Corr's From Ghost Town to Havana; served on the production crew of Gay Cuba; and subtitled Stealing America by Dorothy Fadiman, Jaime Kibben's The Greening of Cuba, and Out and Refusenicks by Sonja de Vries. She also served as an archival researcher for Susanne Rostock's biography of Harry Belafonte, Sing Your Song.  Murphy served as senior staff producer at the TeleSur TV Washington bureau and has produced content for PBS, TeleSur, Avila TV, Pacifica Radio National, WBAI and KPFA. While in Caracas in 2009, she founded Tres Musas Producciones, a collaborative production house of independent women producers working in film, music, and literature. Four short stories based on her interviews were published in Eduardo Galeano's most penultimate book, Espejos.
Operations
Alison Kibbe
Alison is a scholar, producer, cultural organizer, and multidisciplinary artist working at the intersections of art, social justice, community building, and education. In these various roles, she envisions and collaborates with communities, artists, and organizations to use art and creativity for social justice. She is currently completing a Ph.D. in African-American Studies and American Studies. Her research ponders the cultivation of belonging amongst Black and Indigenous migrant peoples through intimate relationships with land, plants, and the other-than-human, particularly through food, embodied tradition, and medicinal botany. She is interested in the possibilities and significances of embodiment, particularly how subjects negotiate and cultivate belonging in the afterlives of conquest, colonialism and slavery. More at alisonkibbe.com
Alison is part of our communications team and is an Associate Producer on TEACH 
Story Consultant
Malkia Lydia
Malkia K. Lydia, Founder of Kuyamba Media, is a director / producer who recovers authentic stories of community life. She has produced content for several major historical museums, and she is currently directing two of her own feature documentaries. More at www.kuyamba.com
Malkia is story consultant and starting editor for TEACH
Cinematographer
William Sabourin-O'Reilly
William is an award-winning documentary director and cinematographer who lives in New Orleans. He has worked for networks including PBS, HBO and OWN. He own documentary films include "Codigo Color" and "Chasing Dreams: The Leah Chase Story" and he is currently completing his feature length documentary "The Caterpillar and the Butterfly". His footage of Hurricane Katrina was used extensively in Spike Lee's "When the Levees Broke" and National Geographic's Emmy Award winning TV documentary, "Witness: Katrina"
William is the Principal Cinematographer for TEACH
Development
Kofi Taha
Kofi Taha is a senior project manager at MIT D-Lab, an action-research and education program focused on developing practical solutions to global poverty challenges in collaboration with local communities. He has worked extensively throughout, eastern and western Africa, Central America, South Asia, as well as the southern United States and Indigenous territories. Before shifting to this focus on poverty, Kofi worked in film and video production, music management and fundraising. He was line producer, production unit manager or production assistant on over sixty music videos and films, including Spike Lee's Malcolm X (1991) and Robert DeNiro's A Bronx Tale (1992).
He was associate producer for Catherine Murphy's 2012 documentary, Maestra, having worked with Murphy for 20 years on arts and culture projects in Cuba. Kofi managed recording artist Me'shell Ndegeocello for five years, serving as executive producer on three Grammy Award nominated albums. He was a co-founder and co-producer of the International Hip Hop Exchange Benefit Concerts (1998–2000), raising $150,000 to support cultural exchanges between the U.S. and Cuba.  In his career as a fundraiser, including as co-director of the Active Element Foundation, Kofi has helped raise over $60 million for youth organizations, arts projects, innovation networks, and educational programs. He completed his studies in political science at Columbia University, urban planning at MIT, and education at Harvard University; Kofi is originally from the Bronx, New York.
Cinematographer
Jeremy Mines
Jeremy Mines is a filmmaker, photographer, cinematographer and visual artist. He uses the language of images to express the beauty he sees in the world. 
Jeremy attended art school at Hampton University and has enjoyed an exciting journey since graduating, working in the US, Latin America, the African continent, the Caribbean and Brazil. He runs Jeremy Mines Studio, and his clients include the Academy of Motion Picture Arts and Sciences, the artist/activist Common, National Geographic, Sound Exchange and Maestra Productions.
Jeremy is one of the cinematographers for our upcoming Freedom Schools documentary.