In production
CRUZADA (in production) documents personal testimonies from Nicaragua's 1980 Literacy Campaign, which was nation-wide and evolved into multilingual campaign in Spanish, English, and several indigenous languages including Miskito and Mayagna.
—CRUZADA TEAM—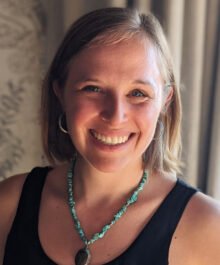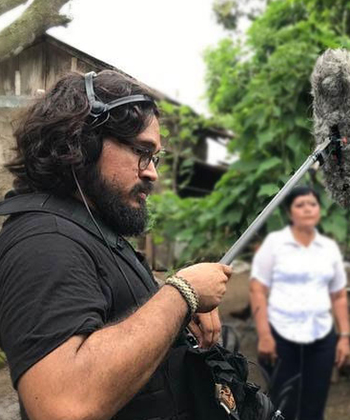 Editor
Saudde Cevallos
Saudde is a documentary editor and film educator who graduated from EICTV International Film and TV School in San Antonio de los Baños, Cuba in 1999.
Saudde has worked as editor, storywriter and post-production coordinator on numerous film projects based in Spain, Brazil, Ecuador, Venezuela, and the Dominican Republic. Her films have been presented in festivals including the Havana Film Festival (Festival Internacional del Nuevo Cine Latinoamericano), the ICARO Film Festival in Guatemala, the ALBA Filmtage Film Festival in Austria and more. She is also part of the producing team of the Ecuadorian Film Festival in Spain, Linea Imaginaria.
As an educator, Saudde has served as mentor and guide to many younger and emerging editors. She has taught all aspects of editing, coordinated the editing department and then became head of the post-production department at EICTV, The International Film and TV School of San Antonio de los Baños, Cuba from 2014 – 2017, teaching students from around the Americas.
Saudde also teaches editing for the Feminist Documentary Creation Laboratory at La Bonne Center de Cultura Francesca Bonnemaison in Barcelona, and the laboratory of documentary projects with Afro-Ibero-American themes Filma Afro Cartagena in Colombia.
Saudde is the editor of our documentary in progress, CRUZADA.
CRUZADA Co-Producer
Kathy Sevilla
Kathy Sevilla was a young literacy volunteer in the Nicaraguan Literacy Crusade of 1980. She then became an archivist and film editor, working for years at INCINE. She edited numerous Nicaraguan films, especially working with women directors. She founded the Editorial de la Mujer, and Nicaragua's  Iberoamerican Festival of Film.
Kathy is a Co-Producer of CRUZADA and the original impetus behind the film
CRUZADA Co-Producer
Shaya Christensen
Shaya is an independent documentary producer, a social justice activist and a fearless rock-climber. When not making films, Shaya teaches at a Denver program for recently arrived refugee girls.
Shaya is the Producer of CRUZADA
CRUZADA Audio
Checho Bravo
Checho is the son of two Nicaraguan Literacy Brigade teachers. He studied sound recording & design at EICTV (the Escuela Internacional de Cine y Television) in San Antonio de Los Baños, Cuba. When he is not making films, Checho listens to heavy metal and plays the drums.
Checho is CRUZADA Sound Recordist
CRUZADA Cinematographer
Alejandro Martinez
Alejandro is a Managua-based DP whose work encompasses documentary and fiction. After working and studying in Los Angeles, he returned to Nicaragua to contribute to Central American cinema.
Alejandro is the principal Cinemtographer for CRUZADA
Producer
Ana Laura Pereira
Ana Laura is an award-winning documentary filmmaker and founding director of the Primavera do Cine International Film Festival in Galicia, Spain. She has worked as a journalist, documentarian, social worker and professor in various parts of Latin America. More info at analaurapereira.com
Ana Laura is the Literacy Project Media Manager