Conheça nosso time e colaboradores
Maestra Produções é formada por uma equipe internacional colaborativa. 
All
General Team
Maestra Team
Freedom Schools Team
"They Say I'm Your Teacher" Team
Paulo Freire Team
Cruzada Team
Silvio Rodriguez: Mi Primera Tarea
Maestras Voluntarias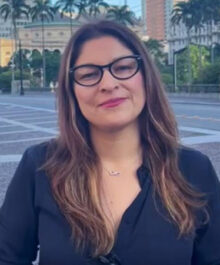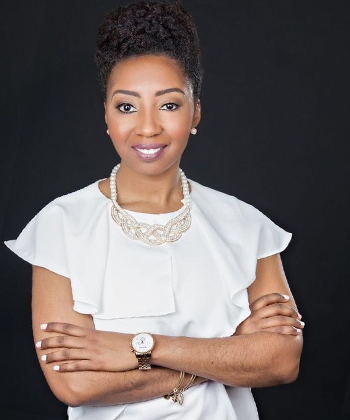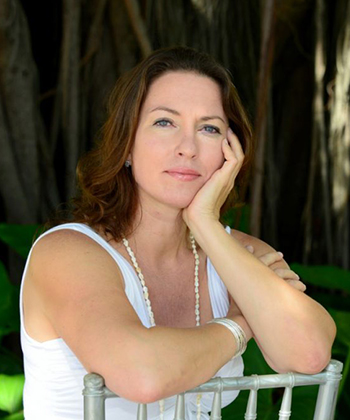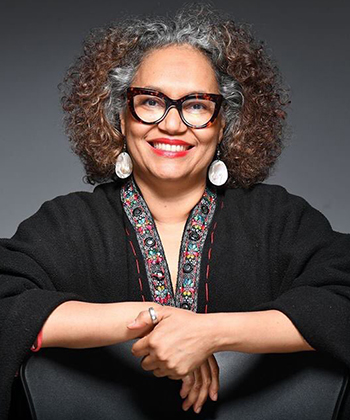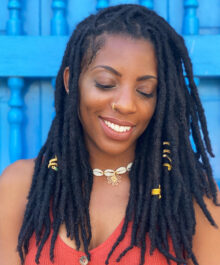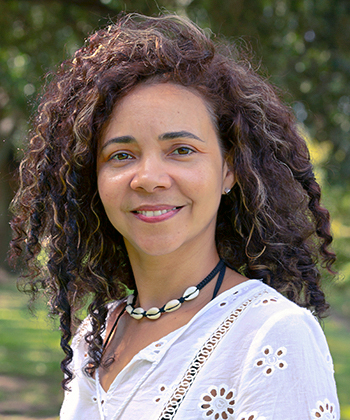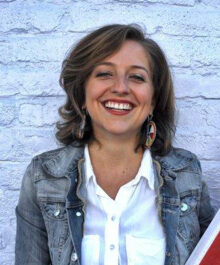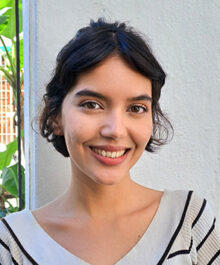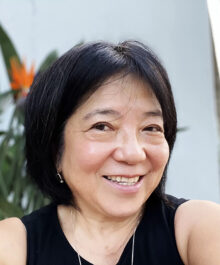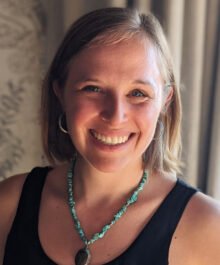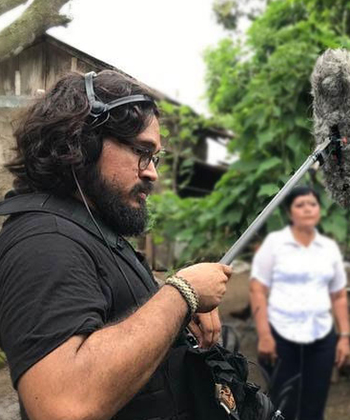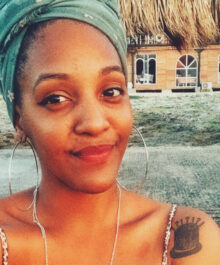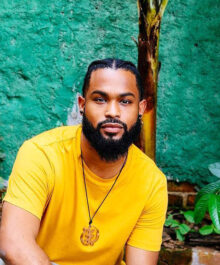 Producer
Micaela Ovelar Márquez
Micaela Ovelar Márquez is an Argentine-Venezuelan political scientist and audiovisual producer. In addition to a B.A. in Political Studies and Government (UBV), she has postgraduate studies in International Relations (UCV); State, Government and Democracy (CLACSO); Women's and Gender Studies (UCV); Political Philosophy (UNGS); Public Opinion and Political Communication (FLACSO), among others. As a political analyst, she writes for media outlets in Africa, Asia, Latin America and the Caribbean. She studied Cinema, Radio and TV in Argentina, Brazil and Venezuela. Mica has worked in several productions of The Literacy Project / Maestra Productions, working mainly as a producer, documentary and archival research, and cinematography in films such as "Silvio Rodríguez. Mi Primera Tarea," "Fonemas de Liberdade," and "Reading the World." She is currently based in Brazil, working on her first documentary: "The Return of Lula: Making the Impossible Possible."
Micaela is one of the producers of the Maestra Productions team.
Producer
Talaya Grimes
Talaya Grimes has worked on productions for Discovery Channel, National Geographic, PBS, and Smithsonian Networks in a variety of production roles from Production Coordinator, Associate Producer, and Operations Manager. She has also worked with independent filmmakers and playwrights. She was a Producer for the documentary "Congressman Robert Smalls: A Patriot's Journey from Slavery to Capitol Hill" for Doubleback Productions. She produced the short film "N.O.S." on mental illness, available on Amazon, and the play "The Stuck" that was featured in the 2019 DC Capital Fringe Festival, both for Third Person Omniscient Productions.
She is a consulting Senior Producer for documentaries on literacy movements for The Literacy Project including a documentary on the Freedom Schools of 1960 Civil Rights Movement entitled "Teach."
Accounting
Sheena Hutchinson
Sheena Hutchinson is passionate about employing economic solutions as a preventive measure, especially to youths and young adults. Her academic and professional pursuits have broadened her horizons in many areas. Sheena is a Business Educator and the owner of Four Fifteen Booktique, LLC.
Sheena coordinates our bookkeeping and accounting needs. 
Operations
Alison Kibbe
Alison is a scholar, producer, cultural organizer, and multidisciplinary artist working at the intersections of art, social justice, community building, and education. In these various roles, she envisions and collaborates with communities, artists, and organizations to use art and creativity for social justice. She is currently completing a Ph.D. in African-American Studies and American Studies. Her research ponders the cultivation of belonging amongst Black and Indigenous migrant peoples through intimate relationships with land, plants, and the other-than-human, particularly through food, embodied tradition, and medicinal botany. She is interested in the possibilities and significances of embodiment, particularly how subjects negotiate and cultivate belonging in the afterlives of conquest, colonialism and slavery. More at alisonkibbe.com
Alison is part of our communications team and is an Associate Producer on TEACH 
Producer
Catherine Murphy
As an independent producer, Murphy's work has largely focused on social documentaries. She has field produced films like Saul Landau's, Will the Real Terrorist Please Stand Up?, Eugene Corr's From Ghost Town to Havana; served on the production crew of Gay Cuba; and subtitled Stealing America by Dorothy Fadiman, Jaime Kibben's The Greening of Cuba, and Out and Refusenicks by Sonja de Vries. She also served as an archival researcher for Susanne Rostock's biography of Harry Belafonte, Sing Your Song.  Murphy served as senior staff producer at the TeleSur TV Washington bureau and has produced content for PBS, TeleSur, Avila TV, Pacifica Radio National, WBAI and KPFA. While in Caracas in 2009, she founded Tres Musas Producciones, a collaborative production house of independent women producers working in film, music, and literature. Four short stories based on her interviews were published in Eduardo Galeano's most penultimate book, Espejos.
Producer
Mimi Machado
Emmy-award winning producer, writer and radio show host, Mimi Machado-Luces is President & CEO of TVA Productions. She is a visual media artist with an array of experiences from music videos to political campaigns, and from feature-length fiction films to documentaries.  As an engaged storyteller, she draws from genuine stories as she entertains and motivates diverse audiences. Her weekly radio show "Timba Republic" airs on WPFW every Tuesday afternoon from 3–5pm.
Mimi works with us on Special Projects, including two short videos for our recent collaboration with the Veterans of the Mississippi Civil Rights Movement.
Story Consultant
Malkia Lydia
Malkia K. Lydia, Founder of Kuyamba Media, is a director / producer who recovers authentic stories of community life. She has produced content for several major historical museums, and she is currently directing two of her own feature documentaries. More at www.kuyamba.com
Malkia is story consultant and starting editor for TEACH
Producer
Magia López
Magia is a singular exponent of Afro-narratives through images, music and poetry and spoken word.
As one of the founders of the groundbreaking Cuban HipHop duo OBSESION, Magia has traveled the world and lives in her home city of Havana. She is currently working on OBSESION's newest album, set to be released by the end of 2023. She is the lead producer of OBSESION's multi-year collaboration with The Literacy Project and Maestra Productions, which is currently focused on the "Siempre Maestra, Siempre Maestro" series, dedicated to lifting up the work of the Volunteer Teachers and Normal Teachers in the literacy and education efforts of the 1960s in Cuba.
Magia has used the powerful platform of the HipHop medium and OBSESION to expand participatory methodologies such as popular education, participatory or consensus-seeking techniques through the codes of Hip Hop culture. Through music, workshops, lectures, audiovisual creations, she is always focused on opening spaces for exchange, awareness, reflection and mobilization for reflection, learning and to dismantle sexist and racist prejudices.
Magia organizes events, workshops, talks, conferences, to weave synergies between artists, activists and public institutions.
Cinematographer / Editor
Amberly Alene Ellis-Rodríguez
Amberly Alene Ellis-Rodríguez is a documentary filmmaker, photographer, writer, educator and activist born in Baltimore, living in Havana, Cuba. Her work examines her ancestry and family migration within the Caribbean, West Africa and The Americas, issues of  Blackness, identity, ancestral healing practices, womxn's rights, health, land rights, environmental policy, and social justice within Latin America and the Caribbean. She is a graduate of University of Maryland's School of Communications and holds an MFA in Film from American University.
She was the recipient of a 2014 Tinker Grant to research cinema and social policy in Cuba at ICAIC, the Cuban Institute of Cinematographic Art and Industry. In 2014 she directed Bullets Without Names, a documentary centered on gun violence, recovery and post traumatic stress disorder among black masculine identifying survivors gunshot trauma. The film was nominated for Best Documentary at the American Vision's Awards. In 2016 she was awarded a Ruby Artist Grant from the Baltimore Cultural Alliance. Her 2017 her poem "Black" dedicated to Afro Colombian activist (now Colombian Vice President) Francia Elena Márquez Mina has screened internationally and was featured at the National Gallery of Art in Washington DC.
Her documentary, Hermanas en Ruedas (Sisters on Wheels) premiered in Havana, Cuba on January of 2017. Hermanas in Ruedas follows the stories of young women in the underground skateboard culture in Havana. The film won 'Most Inspirational' at the 2017 Fist Up TV Festival in Oakland, CA. Her photo series 'Havana in Squares' premiered on exhibition at the Motorhouse Gallery in Baltimore in fall of 2018. In summer of 2018, she curated her first installation, "Eyes, Voice, Memory", a youth digital storytelling project that premiered at the Light Box in Miami, FL.
In 2018 she became a co-founder of ReglaSOUL, a community initiative to provide sustainable food resources, plant medicine and healing practice resources to improve the health and well-being of the Afro descendant population in the borough of Regla in Havana, Cuba. In 2019 she worked in collaboration with several award winning Afro Cuban Havana based artists to direct a series of music videos, two of which include "Derrechos de Admisión" and "El Corazón de Ñame" to raise awareness around issues of race, social inequity and gender violence. The films exhibited in 2022 at the Patricia and Phillip Frost Art Museum at Florida International University.
In 2021, her documentary photography work in the community of Regla was selected for exhibition at The Clemente Soto Vélez Cultural & Educational Center in New York. In 2022 was selected by the Caribbean Cultural Center African Diaspora  Institute (CCADI) Digital Evolution Artist Retention Fellow. She is currently writing and editing a film about the Freedom Schools the Civil Rights Movements, produced by the Literacy Project and Maestra Productions.
Editor
Iris de Oliveira
Graduated in Cinema, Iris de Oliveira has been working in the audiovisual field for over 16 years. She has professional experience in editing nine feature films, preparation of diverse audiovisual projects, scriptwriting, art education, photography, and TV and Web advertising.
She was part of the editing team of TV UNIFACS, TV Câmara Salvador of IRDEB TVE — Bahia, and has worked with the following producers: Santo Forte, Santo Guerreiro, Hamaca, Hasta Luna, Lanterninha, Fundo de Quintal, A Cor da Voz, Movioca Content House, Rebento and Griot. 
She edited projects for the E! for Movioca — Content House (Drag me As a Queen), Canal Music Box (Sessions of the second season of Lá em Casa) and for Canal Futura (Série DizAí).
She edited the feature films "Cantador de Chula", "Batatinha, Poeta do Samba", "Zabumba — The Tradition of Fife Bands in Sertão de Canudos" and "No Rastro do Pé de Bode" — directed by Marcelo Rabelo; and edited documentaries "Diários de Classe" (Festival de Brasília, Panorama Coisa de Cinema — 2017, Mostra do Filme Livre), directed by Maria Carolina and Igor Souza; "Maestrina da Favela" by the North American Falani Afrika (Best MIMB Feature Film — 2018); do Telefilm "Império da Beleza" (Telefilm Highlight at Rio2C 2019), directed by Amadeu Alban, "Before they forget me, my name is Edy Star" (In-Edit 2019, MIMO Festival 2021) directed by Fernando Moraes, "Jaçanã" , directed by Laryssa Machada, "Samba Junino — De Porta em Porta", directed by Fabíola Aquino and Dayane Sena; collaborated in the editing of the feature "Aleluia, O canto Infinito do Tincoã", directed by Tenille Bezerra and in the project "A Fábrica de Golpes" by Victor Fraga and Valnei Nunes. Editor of the projects (webseries and documentary) "Caminhos do Divino", directed by Andrea Goldschmidt and "Todos os Sonhos", TV series directed by Sofia Federico and Andrea Gama. 
She directed the documentary "ACERVO ZUMVI-O Levante da Memória", about the work of photographer Lázaro Roberto. Educator of the video class at the OIKabum Salvador project (2015-2017). She taught the Audiovisual Workshop Class Diaries, Cinema for Youth and Adult Education for students at the Education for Youth and Adults at D. Pedro I schools in Paripe and at the Women's Penitentiary Complex in Mata Escura. 
Her photography and video work was selected for the PhotoNOLA 2020 Festival, an annual celebration of photography in New Orleans, produced by the New Orleans Photo Alliance in partnership with museums, galleries and alternative venues across the city.
She is also an experienced researcher in the Documentary, Experimental Cinema, Contemporary Art, Media-Activism and Black Cinema genres.
Editor
Osmar Romero
Osmar Romero is a Venezuelan editor based in Los Angeles with more than 10 years of experience in the field of advertising and documentary film.
He is founder and director of "El Marchante," a research, compilation and distribution project of Latin American music.
EDITOR
Carina Aparecida
Carina Aparecida's artistic works are inspired by the relationship between memory and the ancestors. She has been developing experimental documentary and audiovisual projects for 15 years as director, cinematographer, screenwriter and editor. Working from Brazil, she produces documentaries for TeleSUR TV. Her short film "Afronte Negra" won the UN "Nelson Mandela" awarded. She has created and exhibited works in Brazil, Venezuela, Mexico, Colombia and Chile.
Producer
Lily Lombera
Lilian is a creative producer, art curator, project manager, and event coordinator. She specializes in Cuban and Caribbean music, art, and culture. She creates and supports collective transformative experiences that connect people, stories, cultures through art.
Lilian manages our Kreyol and Portuguese projects.
Editor
Emmett Williams
After a decade in television as an award-winning producer, writer and multimedia artist, Emmett Williams started Mission Man Media, a company that has produced dozens of inspiring and educational documentaries, web series, and short films around the world, telling the story of grieving mothers who have lost their sons in Brazil, a web series about climate change in Africa, portrayed threatened fishing communities in Alaska, documented illegal logging in the Amazon, created a Black Lives Matter web series, been part of large scale art performances in Europe and filmed protests from Standing Rock to Washington, DC. More info here: www.missionmanmedia.com
Emmet is an editor on "They Say I'm Your Teacher"
Cinematographer
William Sabourin-O'Reilly
William is an award-winning documentary director and cinematographer who lives in New Orleans. He has worked for networks including PBS, HBO and OWN. He own documentary films include "Codigo Color" and "Chasing Dreams: The Leah Chase Story" and he is currently completing his feature length documentary "The Caterpillar and the Butterfly". His footage of Hurricane Katrina was used extensively in Spike Lee's "When the Levees Broke" and National Geographic's Emmy Award winning TV documentary, "Witness: Katrina"
William is the Principal Cinematographer for TEACH
Communications
Gabriela Luz Sierra Alonso
Gabriela Sierra Alonso is a writer, editor and media consultant from the San Francisco Bay Area with roots in Cuba and Puerto Rico. She holds an MA in journalism from NYU, and has been the Editor-in-Chief for both El Tecolote, a grassroots bilingual community newspaper based in the Mission District of San Francisco, and Voices Magazine based at the Center For Puerto Rican Studies in New York. Her work has been published on NPR, Primera Hora de Puerto Rico, Voices of New York, El Tecolote, and KCRW. She has done Public Relations work for an array of artistic, cultural and social justice oriented non-profit projects, including The Acacia Network, The Caribbean Cultural Center African Diaspora Institute, Los Pleneros de La 21, Cosa Nuestra, and the Philadelphia Latino Film festival among others. Her work is primarily anchored in echoing underrepresented Latino stories and voices, and social justice issues.
Gabriela has been working with The Literacy Project for over 10 years.
Development
Kofi Taha
Kofi Taha is a senior project manager at MIT D-Lab, an action-research and education program focused on developing practical solutions to global poverty challenges in collaboration with local communities. He has worked extensively throughout, eastern and western Africa, Central America, South Asia, as well as the southern United States and Indigenous territories. Before shifting to this focus on poverty, Kofi worked in film and video production, music management and fundraising. He was line producer, production unit manager or production assistant on over sixty music videos and films, including Spike Lee's Malcolm X (1991) and Robert DeNiro's A Bronx Tale (1992).
He was associate producer for Catherine Murphy's 2012 documentary, Maestra, having worked with Murphy for 20 years on arts and culture projects in Cuba. Kofi managed recording artist Me'shell Ndegeocello for five years, serving as executive producer on three Grammy Award nominated albums. He was a co-founder and co-producer of the International Hip Hop Exchange Benefit Concerts (1998–2000), raising $150,000 to support cultural exchanges between the U.S. and Cuba.  In his career as a fundraiser, including as co-director of the Active Element Foundation, Kofi has helped raise over $60 million for youth organizations, arts projects, innovation networks, and educational programs. He completed his studies in political science at Columbia University, urban planning at MIT, and education at Harvard University; Kofi is originally from the Bronx, New York.
Researcher
Stephanie Temoteo
Stephanie Temoteo is an educator and researcher from Ceará, in the Northeast of Brazil. She is a former law student and a worked as language teacher. Stephanie joined Maestra Productions to work as an archival
researcher and production assistant for our Paulo Freire film.
Cinematographer
Alicia Rodriguez
As a second-generation Boricua to Nuyorican parents, Rodriguez's experiences with diaspora and the erasure of narratives contextualizes her approach to storytelling. The role of filmmaking as a tool to reclaim community power in liberation movements motivates Rodriguez's work. In 2020, Rodriguez graduated from George Mason University, double majoring with a BA in Film and Video Studies with a concentration in Directing and Producing and a BA in Integrative Studies with a concentration in Social Justice and Human Rights.
Currently, her work is centered on cinematography and short-form documentary directing, while also doing some doc editing. Since the pandemic, Rodriguez has continued documenting the work of the DC Mutual Aid Apothecary alongside Skye Simone, and is DPing the feature-length documentary "The Young Won't Forget" which centers the experiences of the diasporic and multi-ethnic Palestinian cousins and co-directors Miranda Mlilo, Paula Sayhoun, and Chloë Sayhoun. Outside of filmmaking, Rodriguez also spends a lot of her time studying and practicing herablism / plant medicine, and sees this as an extension of both storytelling and reclamation in a way similar to her filmmaking practice.
Outreach
Angélica Salazar
Angélica Salazar (she/her/ella) is an impact/outreach producer, communications strategist, and popular educator. She has been a core member of The Literacy Project outreach team for our last three films and helped produce the massive launch of the 2020 film, Silvio Rodriguez: Mi Primera Tarea (My First Calling), which reached an estimated 10 million viewers across the hemisphere of the Americas. Angélica's work also spans over nearly twenty-years, as a seasoned political strategist and public policy advocate, working in advocacy efforts to normalize US-Cuba relations. She's been on the frontlines of legislative efforts in Washington, as well as mobilizing grassroots nationally on this particular issue and others, such as climate change and environmental justice. Angélica is the founding principal of Knowmadica Consulting, which provides consulting services in various areas to organizations both in the U.S. and globally. She received her Master in Public Administration from CUNY, as a National Urban Fellow and holds a B.A. in Ethnic Studies from UC Berkeley. After five years of facilitating educational exchanges and directing university academic study abroad programs in La Habana, Cuba, she returned to get more deeply rooted in her ancestral lands of northern New Mexico, where she and her family are currently growing a sustainable farm and building a place to gather global community.
Graphic Designer
Tagles Heredia
Outreach
Norma Guillard
Norma Guillard was born in Santiago de Cuba and joined the Literacy Campaign when she was 15 years old. An AfroFeminist and leading Social Psychologist in Cuba today, she calls herself an "eternal literacy teacher", dedicating her life to raising consciousness and activism on the issues of Race, Gender and LGBTQ equality and empowerment.
Norma is one of the protagonists in the MAESTRA documentary and has traveled and lectured widely with the film.
Outreach
Griselda Aguilera
Griselda was only seven years old when the Literacy Campaign started in 1961. She insisted on joining and became the youngest female teacher. Her student, Carlos Perez Isla, was 58 years old. She taught him to write his name. Her story was immortalized by Eduardo Galeano in his book ESPEJOS.
Griselda is one of the protagonists in the MAESTRA documentary and has traveled and lectured widely with the film.
Curriculum
Natalia Fernandez
Natalia is an education consultant, translator herbalist, and mother of two boys. She has a Ph.D. in Spanish Literature from the University of Barcelona and has worked in education for many years.
Natalia works with us on Education Outreach and Curriculum Design
Producer
Ana Laura Pereira
Ana Laura is an award-winning documentary filmmaker and founding director of the Primavera do Cine International Film Festival in Galicia, Spain. She has worked as a journalist, documentarian, social worker and professor in various parts of Latin America. More info at analaurapereira.com
Ana Laura is the Literacy Project Media Manager
Editor
Saudde Cevallos
Saudde is a documentary editor and film educator who graduated from EICTV International Film and TV School in San Antonio de los Baños, Cuba in 1999.
Saudde has worked as editor, storywriter and post-production coordinator on numerous film projects based in Spain, Brazil, Ecuador, Venezuela, and the Dominican Republic. Her films have been presented in festivals including the Havana Film Festival (Festival Internacional del Nuevo Cine Latinoamericano), the ICARO Film Festival in Guatemala, the ALBA Filmtage Film Festival in Austria and more. She is also part of the producing team of the Ecuadorian Film Festival in Spain, Linea Imaginaria.
As an educator, Saudde has served as mentor and guide to many younger and emerging editors. She has taught all aspects of editing, coordinated the editing department and then became head of the post-production department at EICTV, The International Film and TV School of San Antonio de los Baños, Cuba from 2014 – 2017, teaching students from around the Americas.
Saudde also teaches editing for the Feminist Documentary Creation Laboratory at La Bonne Center de Cultura Francesca Bonnemaison in Barcelona, and the laboratory of documentary projects with Afro-Ibero-American themes Filma Afro Cartagena in Colombia.
Saudde is the editor of our documentary in progress, CRUZADA.
CRUZADA Co-Producer
Kathy Sevilla
Kathy Sevilla was a young literacy volunteer in the Nicaraguan Literacy Crusade of 1980. She then became an archivist and film editor, working for years at INCINE. She edited numerous Nicaraguan films, especially working with women directors. She founded the Editorial de la Mujer, and Nicaragua's  Iberoamerican Festival of Film.
Kathy is a Co-Producer of CRUZADA and the original impetus behind the film
CRUZADA Co-Producer
Shaya Christensen
Shaya is an independent documentary producer, a social justice activist and a fearless rock-climber. When not making films, Shaya teaches at a Denver program for recently arrived refugee girls.
Shaya is the Producer of CRUZADA
CRUZADA Audio
Checho Bravo
Checho is the son of two Nicaraguan Literacy Brigade teachers. He studied sound recording & design at EICTV (the Escuela Internacional de Cine y Television) in San Antonio de Los Baños, Cuba. When he is not making films, Checho listens to heavy metal and plays the drums.
Checho is CRUZADA Sound Recordist
CRUZADA Cinematographer
Alejandro Martinez
Alejandro is a Managua-based DP whose work encompasses documentary and fiction. After working and studying in Los Angeles, he returned to Nicaragua to contribute to Central American cinema.
Alejandro is the principal Cinemtographer for CRUZADA
Social Media
Lusmila Lamonth
Lusmila is a communications specialist with experience in creating documentary shorts. All of her work is based in her connection to the arts. She is part of the creative team of in Havana where, in collaboration with OBSESION, she has been co-producing short documentaries focused on the little-known history of the "Volunteer Teachers / Maestros Voluntarios."
Lus is a graduate of the Faculty of Social Communication at the University of Havana, and currently works as a community manager for The Literacy Project and for the Cuban Hip Hop duo OBSESION. She has worked as an English teacher for children and adolescents, relying on Popular Education methodology as an essential tool to produce collective knowledge.
Cinematographer
Jeremy Mines
Jeremy Mines is a filmmaker, photographer, cinematographer and visual artist. He uses the language of images to express the beauty he sees in the world. 
Jeremy attended art school at Hampton University and has enjoyed an exciting journey since graduating, working in the US, Latin America, the African continent, the Caribbean and Brazil. He runs Jeremy Mines Studio, and his clients include the Academy of Motion Picture Arts and Sciences, the artist/activist Common, National Geographic, Sound Exchange and Maestra Productions.
Jeremy is one of the cinematographers for our upcoming Freedom Schools documentary.
Associate Producer
Miranda Montenegro
Miranda Montenegro is a Mexican-American writer-director-producer based in Los Angeles. She graduated from UCLA in March 2020 with a B.A. in English and concentration in Film, Television and Digital Media. Montenegro worked as a live music photographer for several years, photographing artists such as Greta Van Fleet and Kali Uchis, working for companies such as Sony Pictures Entertainment and The Montecito Picture Company. Her short 2022 film, U.S. vs. Beltran, has screened at several film festivals across the country, including Philadelphia Latino Film Festival. Montenegro directed an episode of a USC-produced television show, Sketch. In 2022, she wrote and directed the short film Queso Bueno. From June 2022 to January 2023, Montenegro worked as a director's assistant on Star Wars: Skeleton Crew during its first season. She is a third-year MFA Film & TV Production student at USC and is currently producing a drama short, Scratch + Sniff.
Miranda is Associate Producer on our upcoming feature documentary about the landmark legal case Mendez et al vs. Westminster et al, and the grassroots communities who made it happen.